Dentistry was never this pleasant before. Painless techniques, including sedation dentistry, keeps you in a relaxed state while the expert staff take care of your dental health. From biannual cleanings to the latest cosmetic procedures, you and your family can get it all at Albany Dental. Affordable dentistry and facial rejuvenation are now all in one place. You've found your next (and last) dentist. Make an appointment today!
With modern dentistry equipment and the latest techniques, we work to put a smile on your face! That's our pledge and our promise. At Albany County Dental Associates, you're the focus of attention as our team works to diagnose and treat all your dental concerns in a calm and relaxed atmosphere. As a true one-stop dental practice, we cover:
The Albany cosmetic family dentists can take care of you and your family, regardless what your dental health or cosmetic needs and desires may be. Dental excellence for everyone is our calling card, but we don't stop there, since you can get facial rejuvenation procedures and even sleep apnea treatment.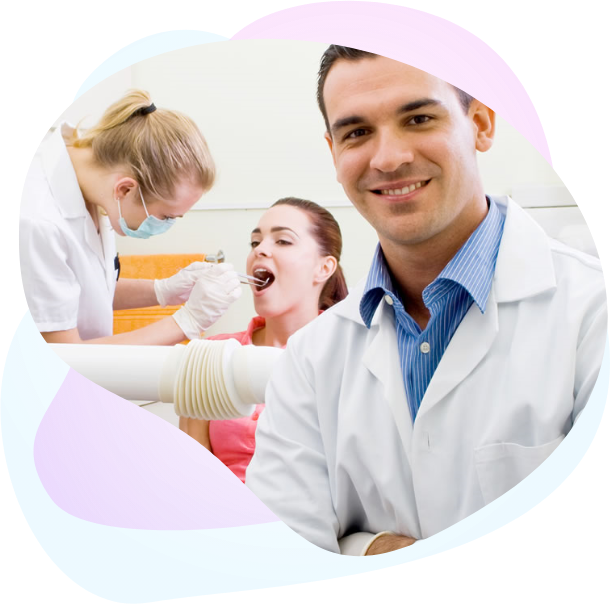 Dental Service While You Relax
The Albany Dental office feels comfortable from the waiting room to the treatment rooms. Even the décor helps you relax. Everything we do — from the moment you arrive until after you leave — is geared toward improving the smile on your face … and keeping it there.
When you slide onto one of our dentist chairs, you feel the quality. Need a distraction? The staff offers you relaxation amenities like a large-screen HDTV. The latest equipment, including digital radiography, support the talented team looking out for your dental health and well-being.
By using the latest technology available, all of the Albany cosmetic family dentists and technicians can produce consistently excellent results. All our equipment and materials have been selected from the most highly respected brands. You'll notice the difference from the moment you arrive.
Smart Dental Solutions in One Place
The Albany Dental team offers you a full range of restorative and cosmetic dental treatments. If you need emergency dental services from a dental accident, we're here for you. Other dental services include:
Periodontal disease treatment
Teeth grinding treatment
And so much more!
Additionally, we keep the cost of your dental treatment very affordable, as we offer custom patient financing. The cost ends up being a fraction of other New York dentists.
Meet the Albany Cosmetic Family Dentists
Albany Dental has earned a reputation for providing dental excellence in a caring environment, and we're committed to maintaining that reputation. We work closely with all specialists including an endodontist (a root canal specialist), a periodontist (a gum surgery specialist), an oral surgeon and even an anesthesiologist when required.
Our current staff includes:
Marina Shraga

, an NYU graduate. Dr. Shraga is multitalented as a dental implant specialist, a flexible dentures specialist and a full-mouth rehabilitation specialist. She's also a mom who loves to ski.

Robert Rahm

, a Stonybrook graduate. Dr. Rahm is as talented as Dr. Shraga: a dental implant specialist, flexible dentures specialist and a full-mouth rehab specialist. He's a father who loves swimming.

Jeffrey Haimson

, a NJ dental school graduate. Dr. Haimson is a highly regarded general dentist. He's also a dad, but he loves to read and fish … but never at the same time.

Dr. Sharon Lee, an NYU graduate. Dr. Lee is a dental implant specialist, a flexible dentures specialist and a full-mouth rehab specialist. A mother, she loves to travel whenever she can.
A Neighborhood Dental Center
Our goal is to be ranked as the neighborhood's leading dental center. We've made it a guiding philosophy to continually invest in the latest dental technology as it emerges. Our dentists, dental technicians, and staff get regular training to operate the new equipment most efficiently. Our dedication is to your benefit. We strive for natural results with gentle, pain-free affordable dentistry.
The Albany Dental offices are located at 4 Normanskill Boulevard, in the Capital District. It's a short 10-minute drive from the New York State offices and five minutes from exit 23 off the I-87 Thruway. You'll find us right across the street from the Delaware Plaza shopping center in a medical park. Open 9:00 AM to 5:00 PM, there's always plenty of parking.