A smile makeover can have a dramatic impact on your entire life, from your career opportunities, dating options, self-esteem and confidence to your actual physical health and longevity. Rely on cosmetic dentistry techniques for your improved appearance and general dentistry services for your oral health. After all, no matter how much you spend on smile makeover costs, your underlying oral health must come first. The underlying base of your teeth must be healthy before any cosmetic work can be done.
It's fairly common to be dissatisfied with your current smile. Not many people are born with perfect teeth. But you can get the smile you seek with a variety of procedures that might be included with a smile makeover at Albany County Dental Associates. Since you and your family have unique needs and desires, your smile makeover cost can vary when you look at cosmetic dentistry options.
A smile makeover isn't a one-size-fits-all process. You may require weeks or months to achieve the smile design. Your cosmetic family dentist works to fix any underlying dental problems and then provide you with the appearance you want. Some procedures, such as tooth whitening, can be done in a few hours, while the entire process for new dentures may require a month or more.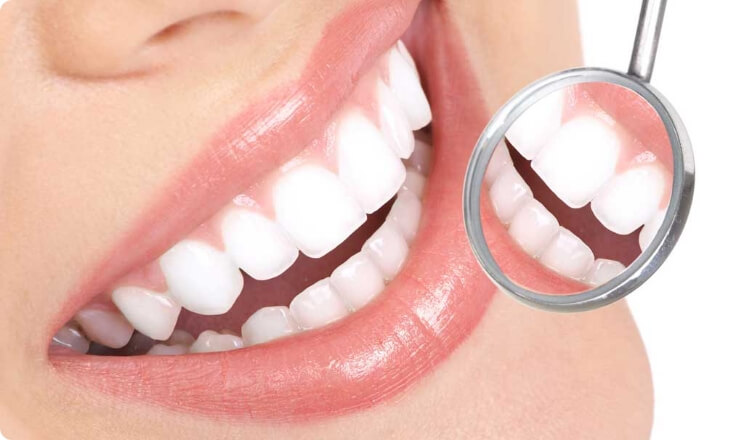 The Choice Is Yours
Your Albany-area dentist provides cosmetic options. And your entire family can get the kind of treatments they desire — all in one convenient location. Your cosmetic dentist provides you and your family with everything from regular checkups and teeth cleaning to orthodontic treatment and dentures.
Some of the most popular smile makeover procedures used in creating your unique smile design include:
Details Vary Too
When you and your Albany County dentist plan a smile makeover, the whole process is personal and unique to you. For example, you may need to have only one or two procedures, like cleaning and whitening. Or you might learn that you really need more extensive baseline work done to get the smile of your dreams, such as treatment for tooth decay or gum disease.
Your dentist makes recommendations first to treat those issues that are medically vital, such as pulling a bad tooth or augmenting gums with a bone graft to prevent further erosion and to make way for implants.
Smile Makeover Side Effects and Pain Treatment
When you have extensive dental work, such as implants or any other treatment that may cause you pain, the best dentist in Albany County is adept in the latest anesthetic techniques and sedation therapies. When planning for a smile makeover, you may have to take steps to prepare for a procedure and to care for your mouth afterward that could include:
Abstaining from eating for a period of time

Avoiding cold and hot drinks

Eating only soft foods like gelatin or soup

Exercising extreme care when brushing

Rinsing your mouth with saltwater
You may feel some discomfort after certain procedures, but your dentist makes sure you have sufficient prescription or over-the-counter pain relief recommendations. Your soreness and sensitivity disappear after a couple days.
Smile Makeover Cost Difficult to Measure
You'll end up with a new, improved look following a smile makeover. And although you'll have immediate expenses, the overall costs in terms of improved confidence and renewed vigor come after a few weeks. Sometimes, the cost of not treating your oral health with the same diligence you do the rest of your body ends up being more than you bargained for.
Instead of waiting, contact your Albany dentist today. Sit down and talk about your options. You may be genuinely surprised at how a dentist dedicated to affordable dentistry can make your smile makeover cost more manageable. You'll never know unless you call.